"

Holly Doron

Associate | Architect
I didn't quite realise how much I love diagramming until I was asked to do a workshop on it for our Learning Marathon peer-designed curriculum. At the beginning of the Learning Marathon, each member of the group offered workshops on stuff they know about, and we all voted on which ones we would find most useful, or we were most curious about. These workshops are hosted every fortnight throughout our 6 month learning journey so we can meet up, learn something new, and inspire each other for our individual Learning Questions. On 10th September, it was my turn to spread the joy of diagramming.
One of my favourite books, Data Flow, describes diagrams as:
'Visual metaphors [as] a powerful aid to human thinking… Diagrams, data graphics, and visual confections have become the language we resort to in this abstract and complex world… They help us understand, create, and completely experience reality.'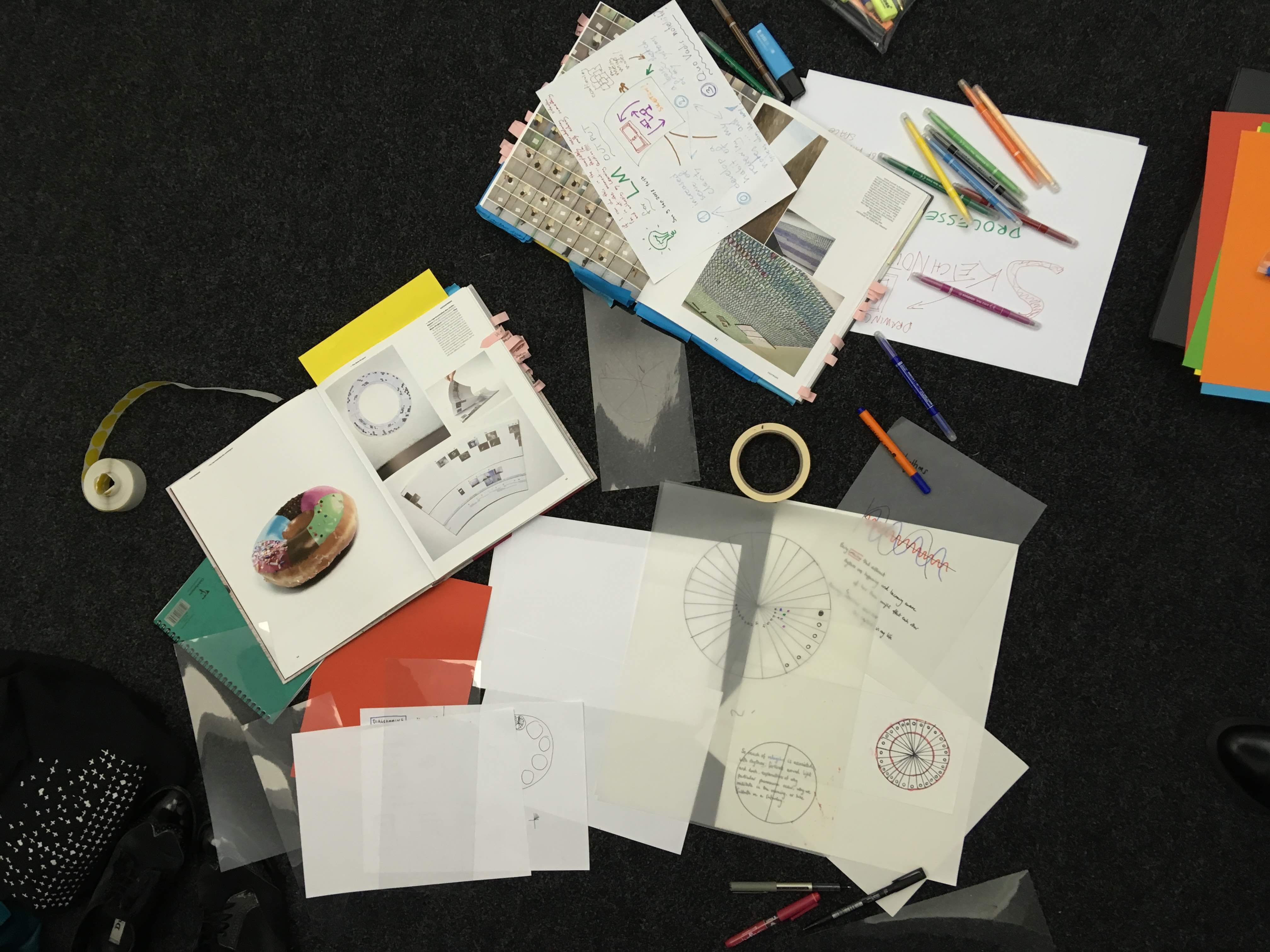 I held a talk and workshops on how my 11 peers could use diagrams to process and communicate their ideas for their Learning Questions. True to the nature of our multi-disciplinary group, several of my peers rarely use visual methods to explore their thinking beyond mind mapping, and it was fascinating to see such diverse approaches to the workshop: a photographer using diagrams to sort through thoughts and gain a new perspective, a coach using textures and colours to express their feelings, a marketing consultant experimenting with visual calendars to explore their spirituality, and a leadership development specialist creating the shape of their Question and potentially their next book.
Another aspect of the peer-led workshops, is that you have the opportunity to focus the incredibly diverse minds of your 11 peers on your own Learning Question for an hour. As I've been trying to get to grips with system thinking, I invited my peers to map their multiple perspectives and experiences in response to another version of my Question:
What is preventing citizen participation and empowerment from becoming the norm in the process of creating spaces and places?
They were asked to answer this question from three perspectives: as a citizen, a professional and a big decision-maker. They then sought ways to tackle these barriers by creating links between these barriers. The result: an insightful mash-up of string and post-its taking over the APEC meeting room for a few days.
The following day, my fellow APECians added their own perspectives, and we invited our Custard Factory neighbours, the Active Wellbeing Society, to share their experiences of offering people the opportunity to be active and connect with their local communities.
The outcomes of this exercise, particularly the conversations that took place, have given me plenty to think about as I progress through the Develop Phase of the Learning Marathon.
This blog is part 3 of a series on Holly's Learning Marathon, a 6 month peer-led radical learning model facilitated by social enterprise, Enrol Yourself.