Berry Hall Lodge
Eco interventions to transform this former gatehouse into a sustainable lifetime family home.
Architect
Conservation Architect
Anne and Bob fell in love with Berry Hall Lodge when they moved to Solihull decades ago. After seeing it lie vacant and fall into disrepair, they decided to become lifetime stewards for this Grade II listed building. APEC Architects have since helped them to gain planning approval to repair, refurbish and extend the Lodge, with the addition of a new eco home for their son.
Joseph Gillott (Jnr) was the son of Joseph Gillott (1799-1872), a pioneer in steel pen manufacturing in Birmingham. He purchased 15th century Berry Hall Farm in 1870, and appointed Julius Alfred Chatwin (1830-1907) to design a new Berry Hall with its own gatehouse, Berry Hall Lodge.
It is believed that Gillott designed the impressive gates that used to stand in front of the Lodge and the half-mile length driveway, with a lock depicting pen nibs; a nod to the source of his family's fortune.
The Gillott family resided at New Berry Hall until 1907, when the estate was sold following Gillott Jnr and his son's deaths. The Hall was occupied until 1957 when it was purchased to be converted into a hotel. However, there were ongoing problems with obtaining planning permission and the hall fell into disrepair and dereliction over the next 20 years. It was eventually demolished in the early 1990s.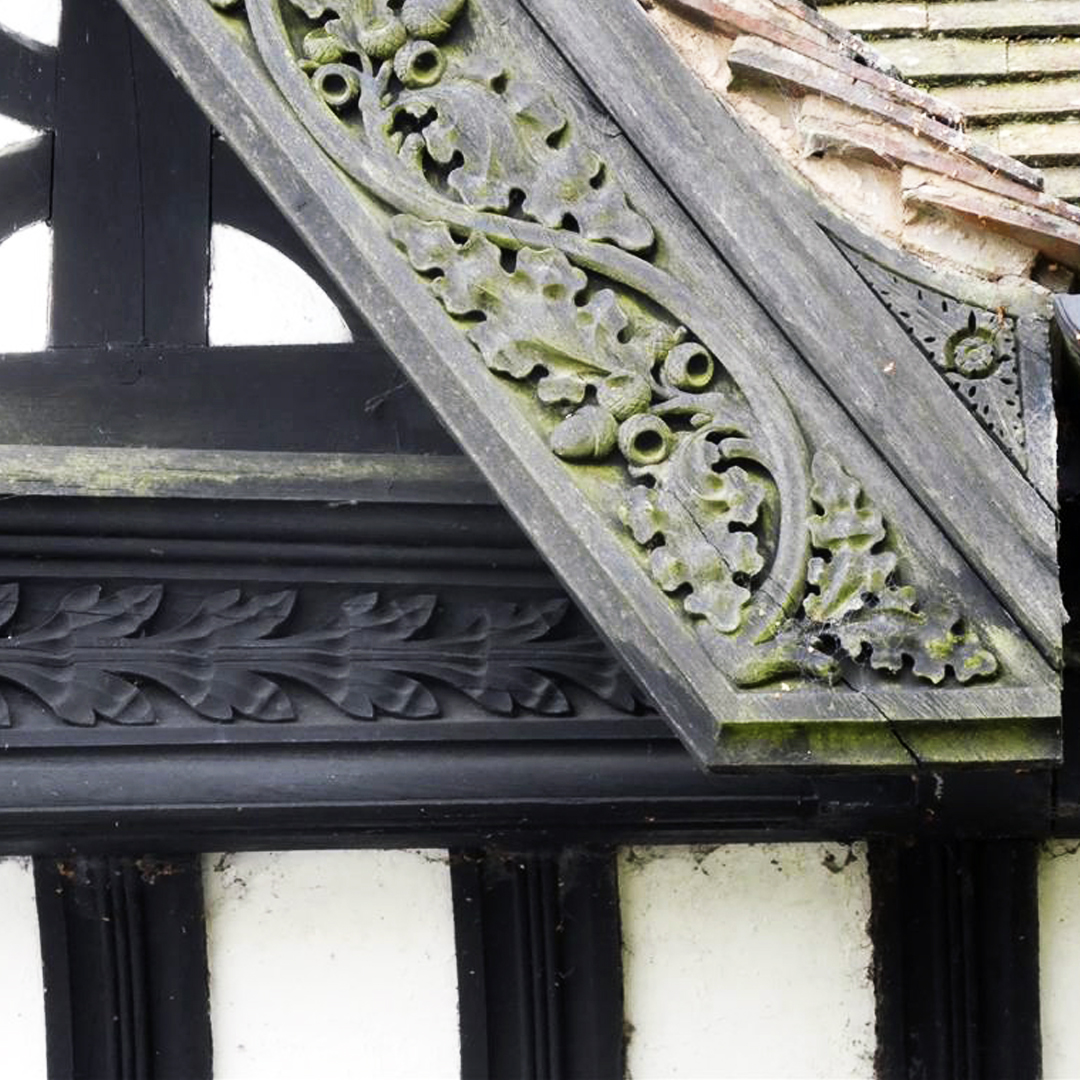 Luckily, the Lodge remained mostly occupied, and it is only in recent years that it had lain vacant and started to fall into disrepair. It has fortunately kept most of its impressive details. The architect, Chatwin, was known for designing ornate neo-Gothic and neo-Classical buildings across the Midlands (including St Martin in the Bull Ring). Berry Hall Lodge is no exception to Chatwin's attention to detail. The neo-Elizabethan house is adorned with highly detailed timber and plaster eaves and gables, decorative chimneys, and even three sandstone grotesques. The well-crafted and intricate timber carvings include a depiction of New Berry Hall, and Gillott Jnr's initials.
Now, Anne and Bob are planning to restore the Lodge to its former glory, whilst making some changes to secure the listed building's long-term sustainability. Alongside external and internal improvements, a new open-plan kitchen, dining and living area will be extended off the Lodge's brick walled former service courtyard, which will be used as a walled garden. The extension will be linked to the Lodge with a glazed link.
There will also be a new dwelling, constructed on the opposite of where the old driveway to the Hall would have been. The new interventions will be clad in black timber, in a detail that was inspired by the Lodge's black timber and plaster eaves. Green roofs will be introduced to contribute to the site's ecology.